Facts and Figures about PDM Network Subscribers and resources uploaded on the website
This page provides some information about the PDM Network Subscribers worldwide community. The figures below show the geographical origin and typology of Subscribers of all the world, and the features available in the website: news, documents, reports and events.
Our Subscribers
Subscribers of our weekly and bimonthly newsletters were about 900 as of March 2022. The graphs below show their composition by type of organization and by geographical area.
PDM Website Subscribers by type of organization as of March 2022
(% composition)
PDM Website Subscribers by geographical area as of March 2022
(% composition)

Geographical Distribution of PDM Newsletters Subscribers - March 2022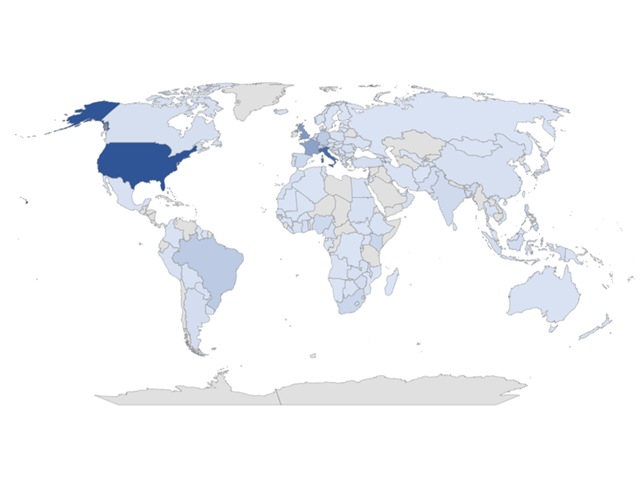 News, Documents, Reports and Events Uploaded on the Website
As of March 2022, total documents and reports available on the PDM Network website were about 8,455. Events and News uploaded on the website since July 2021 were respectively about 200 and 9,767.